See on Scoop.it – Earth Water Air and Fire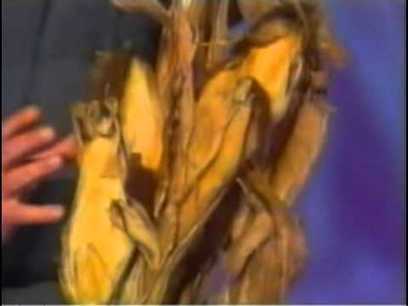 Der Urzeit Code – Die ökologische Alternative zur umstrittenen Gen-Technologie Lässt sich das globale Ernährungsproblem endlich lösen — ohne Gen-Technologie…
Hans Wahler's insight:
Ancient code – the eco-friendly alternative to the controversial gene-technology
Can be the global food problem finally solved – without gene technology? «This post reveals the secret of a sensational biological discovery at the pharmaceutical giant Ciba (Novartis): in laboratory experiments, researchers there had cereal and spawn a» electrostatic field «suspended – so a simple high-voltage field, where no current flows. Result: Growth and yield could be increased massively in this way! At the same time grew so complete surprise» ur tenses ", which already are extinct. The pharmaceutical company patented the revolutionary process – and stopped the research. Why? Because» ur grain «from the electric field in contrast to modern seed varieties hardly pesticides needed – so plant protection products, as she were primarily drove Ciba
The discovery was forgotten – without having the scientific community by her took notice. Together with Daniel Ebner, a son of the late researcher Guido Ebner, the Swiss author Luc reveals the detailed principle of operation of the revolutionary experiment finally bade.The electric field technology is the eco-friendly alternative to the controversial genetic engineering seeds. In the large-scale trial she should be provided now free farmers in Africa.
See on www.youtube.com